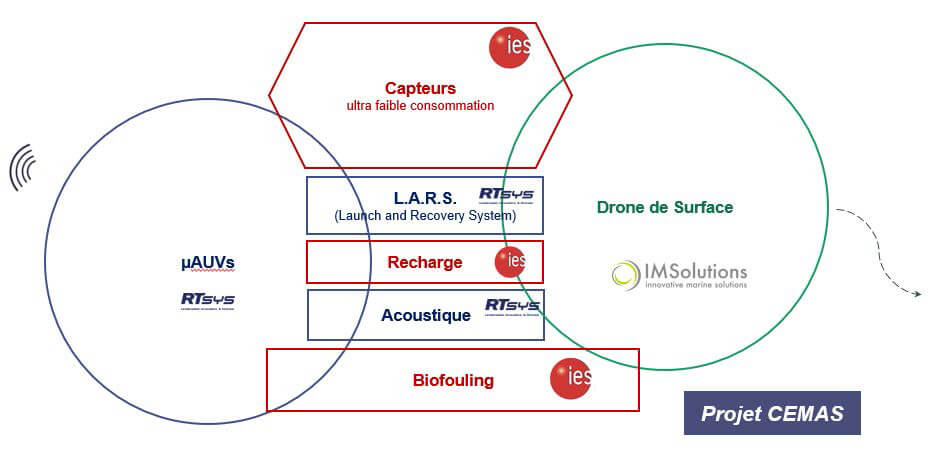 CEMAS projects
The CEMAS project addresses the issue of continuous monitoring of the marine and underwater environment and its inherent corollaries: human risks and deployment costs. It aims to develop a mobile surface station, connected and totally autonomous in energy, allowing the deployment and recovery of a system of autonomous underwater drones, capable of ensuring permanence at sea for applications of monitoring of installations, environmental surveillance and measurement of uses.
Link to website : https://en.polemermediterranee.com/Activites-Projets/Naval-et-nautisme/CEMAS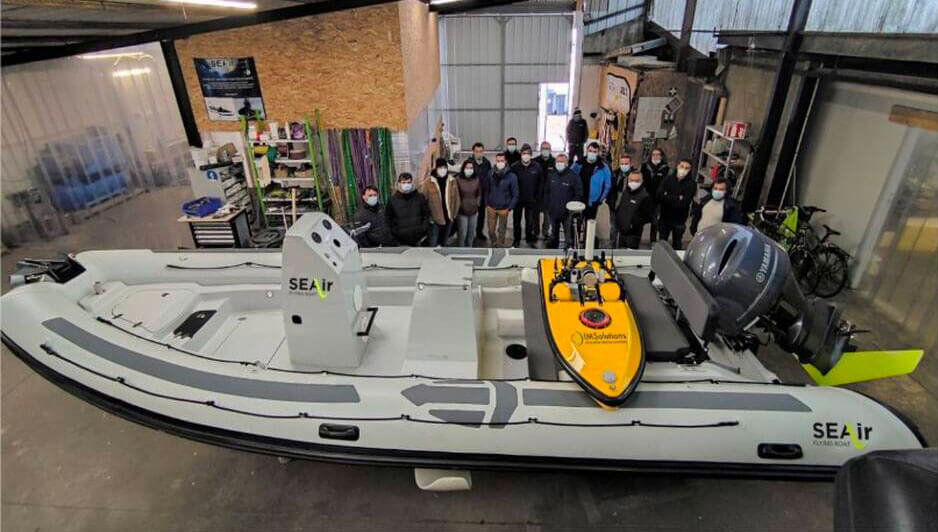 Tristram project
The objective of the TRISTRAM project is the study, development and prototyping of a system of autonomous maritime sensors embedding robust video and metadata transmission capacities, optimized for the maritime context and the low consumption constraints associated with autonomous platforms. The proposed system is composed of an offshore drone (the network data aggregator) and a network of 4 Lagrangian or anchored instrumented buoys.
Link to website : https://www.pole-mer-bretagne-atlantique.com/en/maritime-safety-and-security/project/2702
Simple to deploy
Autonomous
Decrease in mission costs
Repeatability and precision
Environmental measures difficult to access
multi-mission
multi-sensor