custom projects
drone kit, specific integrations, buoys…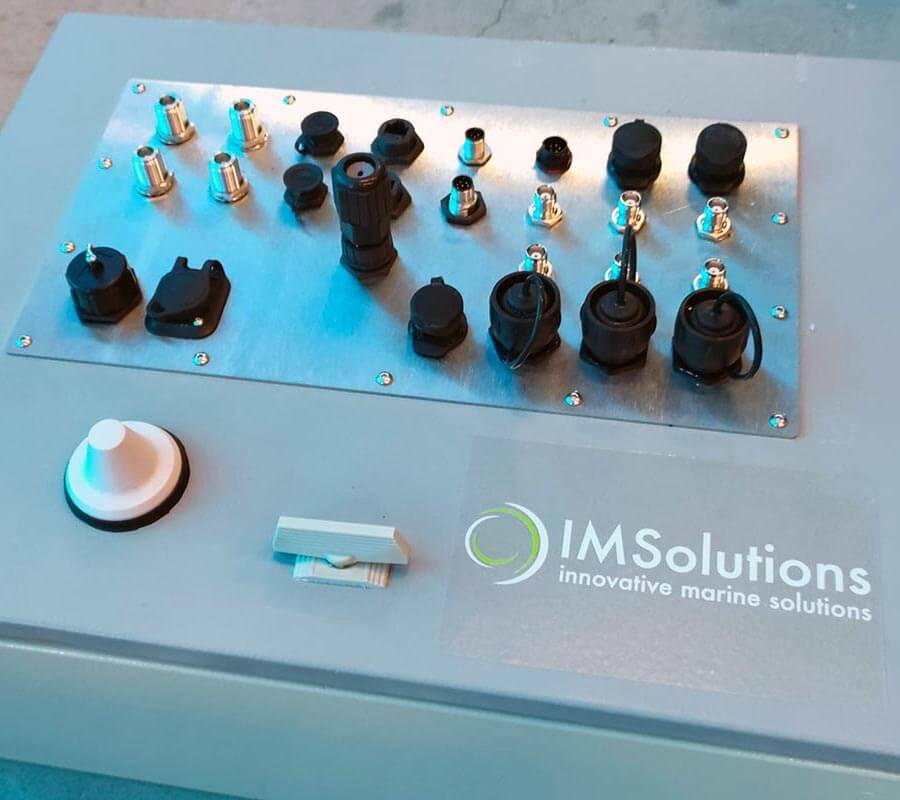 Drone kit
The IMSolutions "droning" kit makes it possible to transform any type of boat into an autonomous vessel while keeping the possibility to work in a conventional way. The crew can delegate the work of piloting specific to the survey missions and concentrate on the actions with strong added value related to the heart of the mission and the data acquisition.
The "droning" kit offers all the functions enabling an operator to take remote control of his vessel. The operator has the steering commands with a remote control. He controls and visualises the payload.
Perception, augmented vision
Our advanced supervision module allows to visualize in real time the tactical situation around the drone. An advanced mode of autonomous decision making thanks to the perception capacity of our sensors allows safe navigation in maritime traffic.
Spécific integrations 
Our design office specializes in the integration of ocean sensors and is able to carry out complex integrations according to your needs.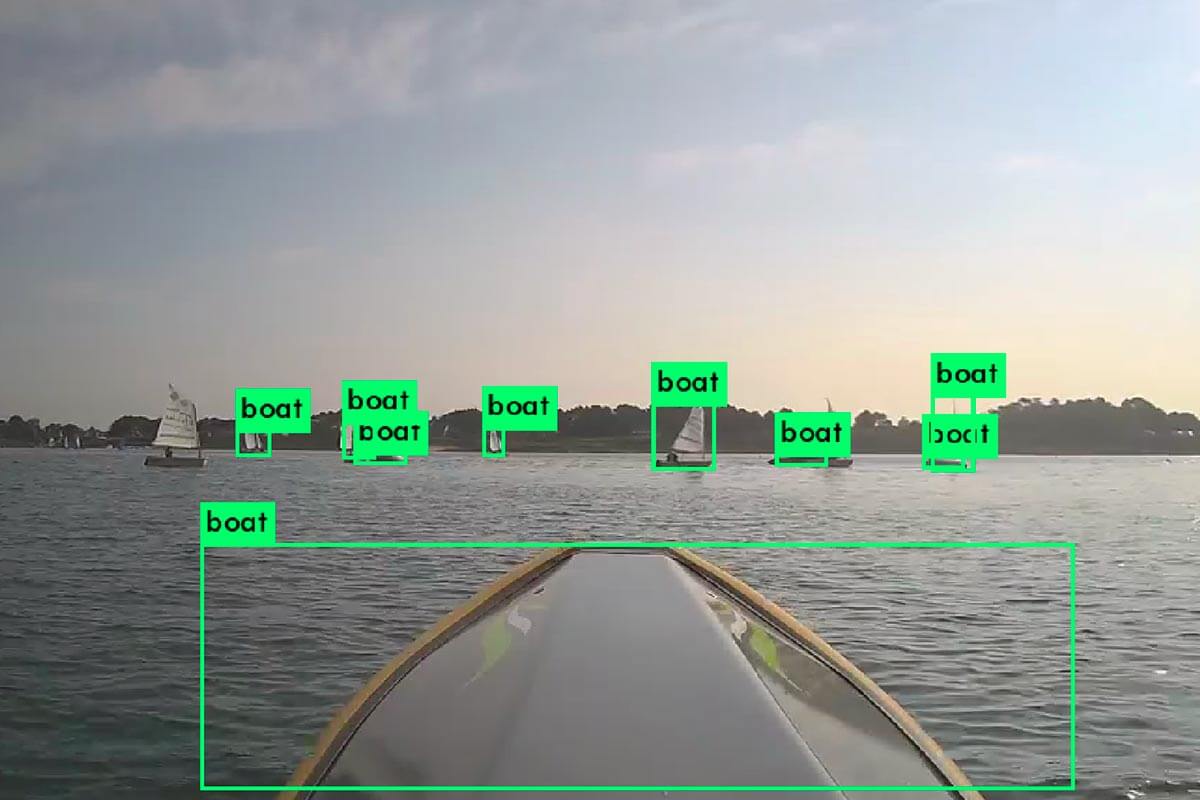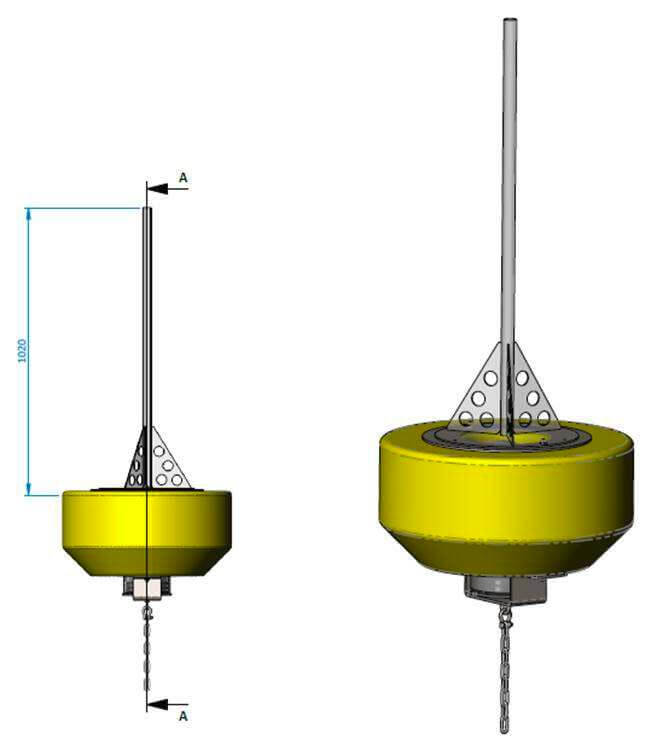 Multi-purpose buoys
A deployable buoy in shallow water for weather and swell measurements.
A multi-purpose buoy that can be configured according to your needs for communication applications to develop your specific communication networks.
The Smart Drifter 
Surface current measurement
The SMART drifter allows to visualize in real time, from its smartphone, thanks to a wifi connection, the direction and the strength of the surface current. The calculation algorithms are the result of a signal processing on GPS information.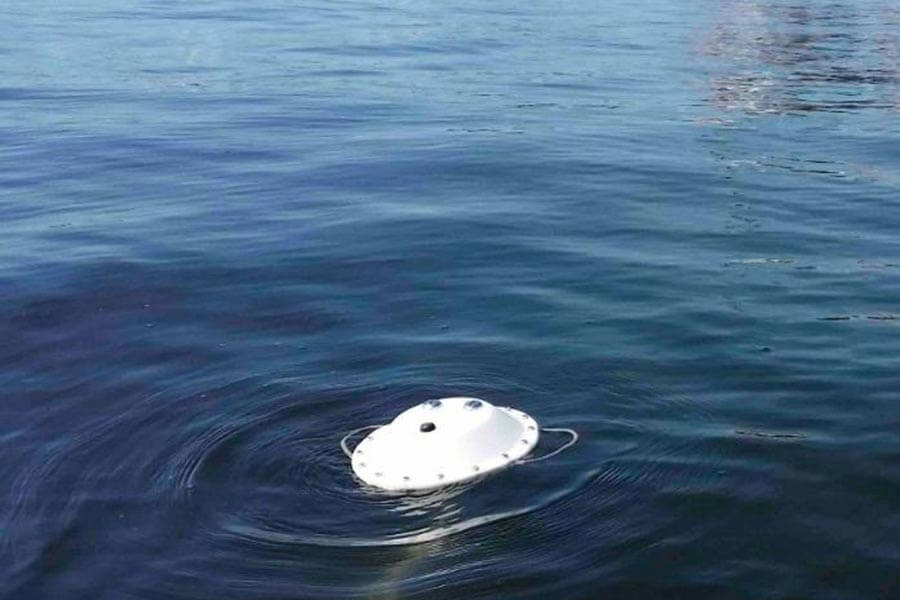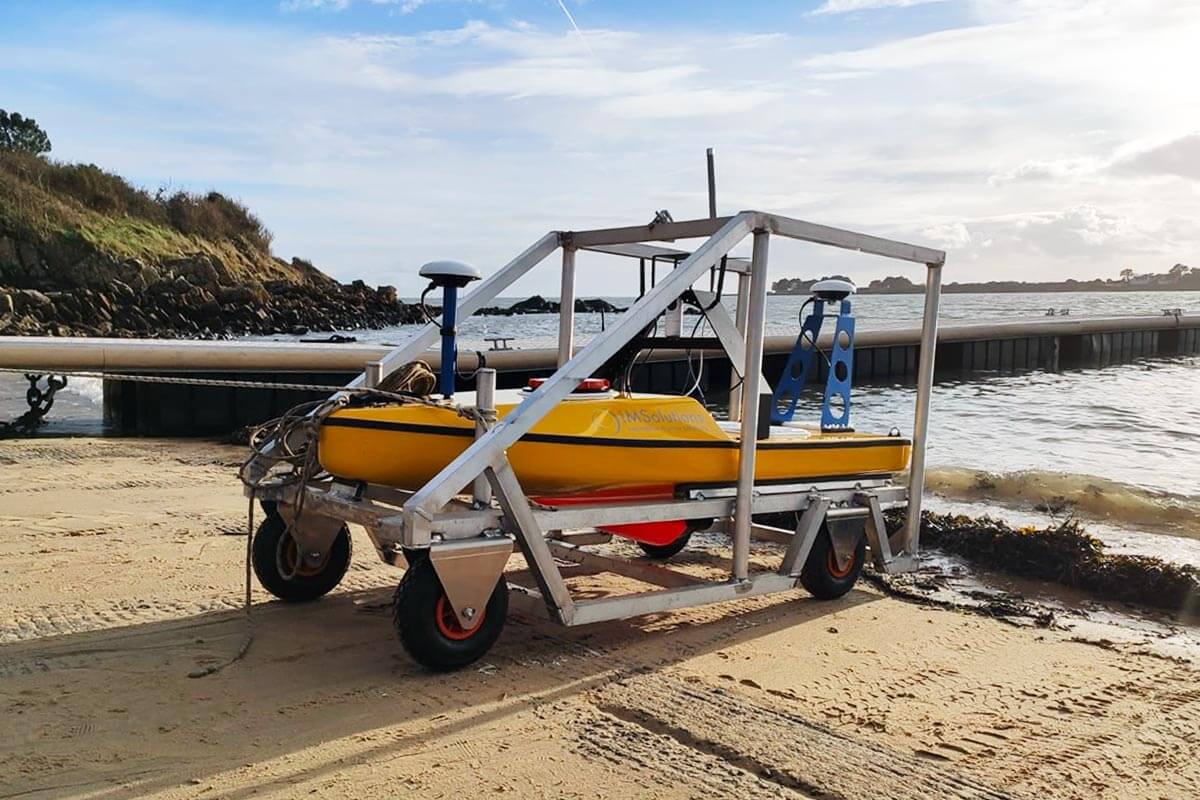 Cage option
IMSolutions offers simple and efficient launching solutions for deploying drones
.
Van deployement option
IMSolutions offers a solution for the automatic deployment and folding of a utility vehicle, which makes it possible to get rid of a slipway. It can be launched automatically, right next to a dyke or a quay.
The marine drone is also automatically recharged during road transits. A complete solution allowing autonomous deployment and folding of the robot on any mission.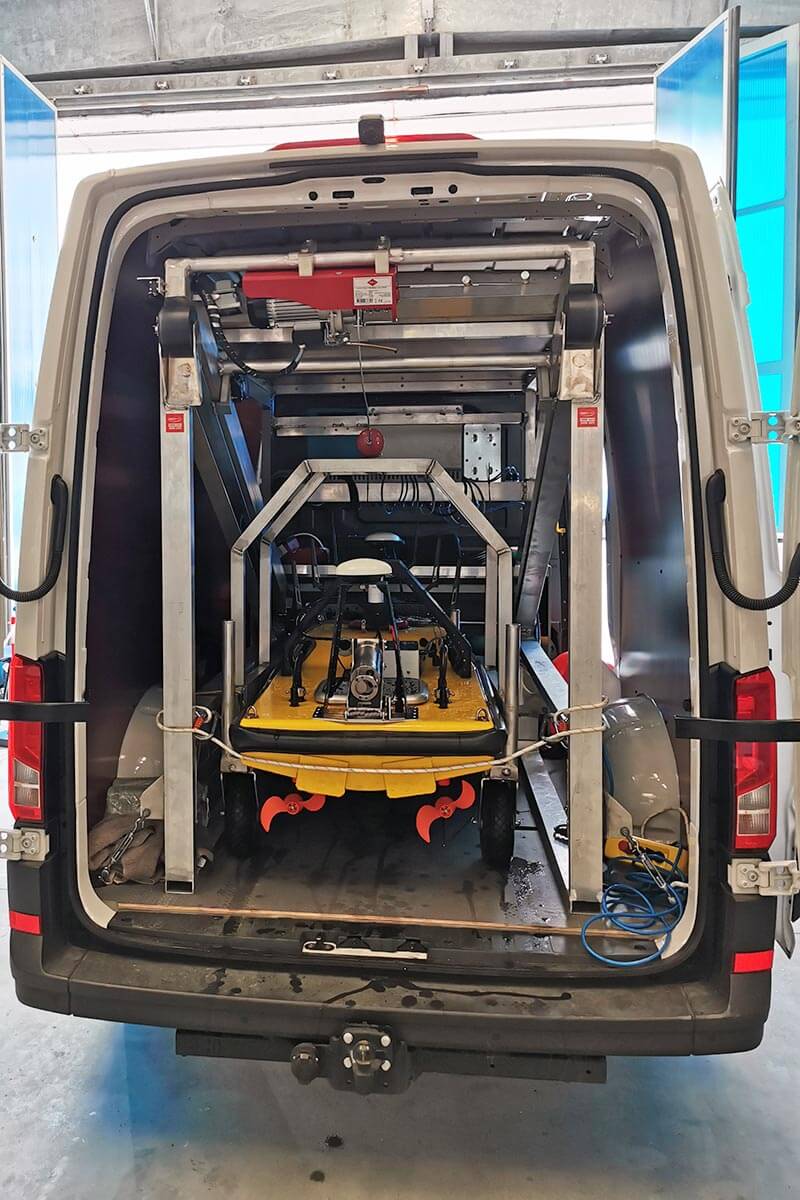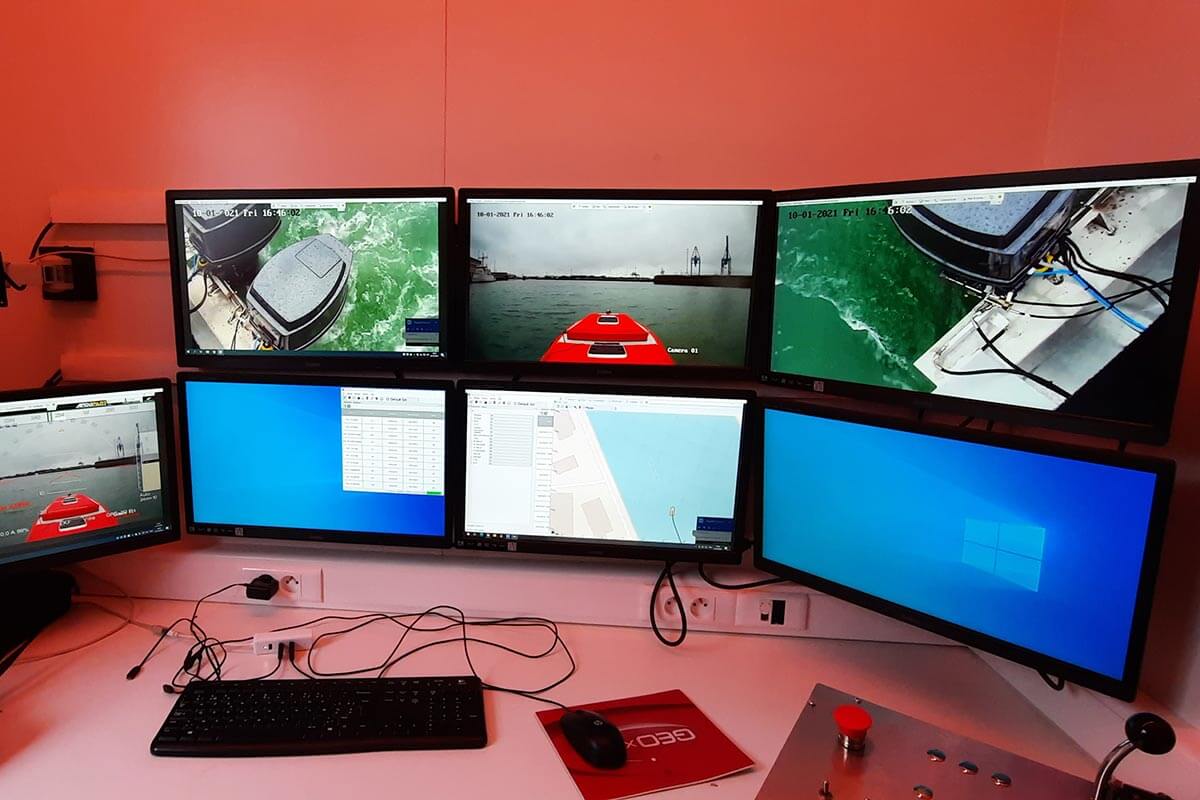 Control room
IMSolutions offers a control room in container format that can be deployed on any type of site, barge or master boat.
The control room allows the operator to remotely operate and supervise the marine drone in complete safety. 
Discover our range of marine drones